10 for August: Summer Reading Giveaway
Beginning Monday, August 3, 2020, you can enter for a chance to win a new set of 10 books from Algonquin by filling out the form below. These books below are timely and topical, as well as escapist and delightful. Perfect reading for a most unusual summer.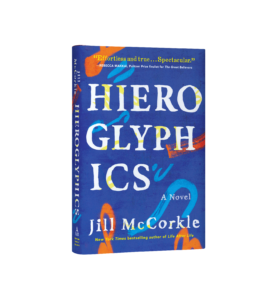 "Hieroglyphics is a novel that tugs at the deepest places of the human soul—a beautiful, heart piercing meditation on life and death and the marks we leave on this world. It is the work of a wonderful writer at her finest and most profound."
—Jessica Shattuck, author of The Women in the Castle
A mesmerizing novel about the burden of secrets carried across generations.
Lil and Frank married young, and after many years in Boston, they've retired to North Carolina. There, Lil, determined to leave a history for their children, sifts through letters and notes and diary entries—perhaps revealing more secrets than Frank wants their children to know. Meanwhile, Frank has become obsessed with what might have been left behind at the house he lived in as a boy on the outskirts of town, where a young single mother, Shelley, is just trying to raise her son with some sense of normalcy. Frank's repeated visits to Shelley's house begin to trigger memories of her own family, memories that she'd hoped to keep buried. Because, after all, not all parents are ones you wish to remember.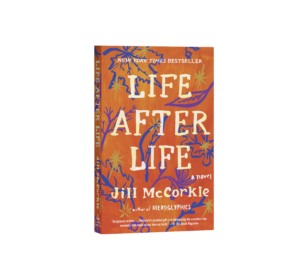 "Gorgeously written . . . McCorkle's greatest gift is in illuminating the countless tiny moments that make up our time on Earth."—O: The Oprah Magazine
Award-winning author Jill McCorkle takes us on a splendid journey through time and memory in this, her tenth work of fiction. Life After Life is filled with a sense of wonder at our capacity for self-discovery at any age. And the residents, staff, and neighbors of the Pine Haven retirement center (from twelve-year-old Abby to eighty-five-year-old Sadie) share some of life's most profound discoveries and are some of the most true-to-life characters that you are ever likely to meet in fiction. Delivered with her trademark wit, Jill McCorkle's constantly surprising novel illuminates the possibilities of second chances, hope, and rediscovering life right up to the very end. She has conjured an entire community that reminds us that grace and magic can—and do—appear when we least expect it.
"With or Without You is a moving novel about twists of fate, the shifting terrain of love, and coming into your own. With tenderness and incisive insight, Leavitt spotlights a woman's unexpected journey towards her art." —Madeline Miller, author of Circe
Stella is a nurse who has long suppressed her own needs and desires to nurture the dreams of her partner, Simon, the bass player for a rock band that has started to lose its edge. But when Stella gets unexpectedly ill and falls into a coma just as Simon is preparing to fly with his band to Los Angeles for a gig that could revive his career, Simon must learn the meaning of sacrifice, while Stella's best friend, Libby, a doctor who treats Stella, must also make a difficult choice as the coma wears on.
A story of love, loyalty, loss, and resilience, With or Without You is a page-turner that asks the question, What do we owe the other people in our lives, and when does the cost become too great?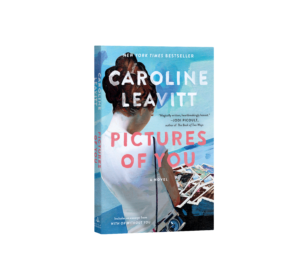 "Magically written, heartbreakingly honest."  —Jodi Picoult
Two women running away from their marriages collide on a foggy highway, killing one of them. The survivor, Isabelle, is left to pick up the pieces, not only of her own life, but of the lives of the devastated husband and fragile son that the other woman, April, has left behind. Together, they try to solve the mystery of where April was running to, and why. As these three lives intersect, the book asks, How well do we really know those we love—and how do we forgive the unforgivable?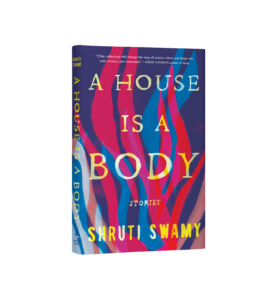 "Swamy's A House Is a Body will not simply be talked about as one of the greatest short story collections of the 2020s; it will change the way all stories—short and long—are told, written, and consumed." —Kiese Laymon, author of Heavy
Dreams collide with reality, modernity with antiquity, and myth with identity in the twelve arresting stories of A House Is a Body. In "Earthly Pleasures," a young painter living alone in San Francisco begins a secret romance with one of India's biggest celebrities, and desire and ego are laid bare. In "A Simple Composition," a husband's professional crisis leads to his wife's discovery of a dark, ecstatic joy. And in the title story, an exhausted mother watches, hypnotized by fear, as a California wildfire approaches her home. Immersive and assured, provocative and probing, these are stories written with the edge and precision of a knife blade. Set in the United States and India, they reveal small but intense moments of beauty, pain, and power that contain the world.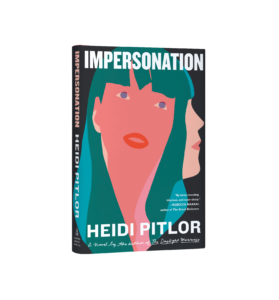 "By turns revealing, hilarious, dishy, and razor-sharp, Impersonation lives in that rarest of sweet spots: the propulsive page-turner for people with high literary standards." —Rebecca Makkai, author of The Great Believers
Allie Lang is a professional ghostwriter and a perpetually broke single mother to a young boy. Lana Breban is a powerhouse lawyer, economist, and advocate for women's rights with designs on elected office. She also has a son. Lana and her staff have decided she needs help softening her public image and that a memoir about her life as a mother will help.When Allie lands the job as Lana's ghostwriter, it seems as if things will finally go Allie's way. At last, she thinks, there will be enough money not just to pay her bills but to actually buy a house.
After years of working as a ghostwriter for other celebrities, Allie believes she knows the drill, but this time, everything becomes more complicated. As a writer for hire, Allie has gotten too used to being accommodating. At what point will she speak up for all that she deserves?
A satirical, incisive snapshot of how so many of us now live, Impersonation tells a timely, insightful, and bitingly funny story of ambition, motherhood, and class.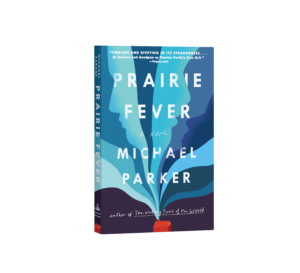 "Michael Parker has captured a time, place, and sisterhood so perfectly it hurts to turn the last page. A riveting, atmospheric dream of a novel." –Dominic Smith, author of The Last Painting of Sara de Vos 
]The Stewart sisters, pragmatic Lorena and chimerical Elise, are bound together not only by their isolation on the prairie of early 1900s Oklahoma, but also by their deep emotional reliance on each other. They're all they've got . . . until Gus McQueen arrives in Lone Wolf.
An inexperienced first-time teacher, Gus is challenged by the sisters' wit and ingenuity. Then one impulsive decision and a cataclysmic blizzard trap Elise and her horse on the prairie—and the balance of everything is forever changed.
With honesty, poetic intensity, and the deadpan humor of Paulette Jiles and Charles Portis, this novel tells the story of characters tested as much by life on the prairie as they are by their own churning hearts.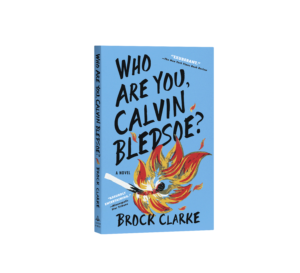 "This exuberant comic novel—involving explosions, secret agents, religious fanatics and a hapless narrator dragged around Europe by his long-lost aunt—is also a sly theological exploration of fate and predestination." —The New York Times Book Review
Calvin Bledsoe has never grown up. His mother, an internationally known theologian, was the dominant force in his life—so much so that he never left home, even when he married. Now she is gone, and at her funeral, Calvin meets an aunt he never knew existed, who immediately takes charge of his life and whisks him off to Europe for a grand adventure.
Facing a menagerie of antiquities thieves, secret agents, and religious fanatics, as well as an ex-wife who is stalking him, Calvin begins to suspect there might be some meaning behind the madness. Is he the person he thought he was? Is anyone ever who they appear to be? But there's little time for soul-searching, as Calvin first has to figure out why he has been kidnapped, why his aunt has disappeared, and who the hell burned down his house in Maine.
"Bump's meditation on belonging and not belonging, where or with whom, how love is a way home no matter where you are, is handled so beautifully that you don't know he's hypnotized you until he's done." —Tommy Orange, The New York Times Book Review
In this alternately witty and heartbreaking debut novel, Gabriel Bump gives us an unforgettable protagonist, Claude McKay Love. As a young black man born on the South Side of Chicago, he is raised by his civil rights–era grandmother; yet when riots consume his neighborhood, he hesitates to take sides, unwilling to let race define his life. He decides to escape Chicago for another place, but as he discovers, he cannot; there is no safe haven for a young black man in this time and place called America.
Percolating with fierceness and originality, attuned to the ironies inherent in our twenty-first-century landscape, Everywhere You Don't Belong marks the arrival of a brilliant young talent.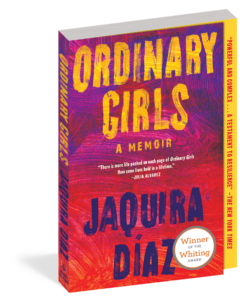 One of the Must-Read Books of 2019 According to O: The Oprah Magazine * Time * Bustle * Electric Literature * Publishers Weekly * The Millions * The Week * Good Housekeeping
"There is more life packed on each page of Ordinary Girls than some lives hold in a lifetime." —Julia Alvarez
In this searing memoir, Jaquira Díaz writes fiercely and eloquently of her challenging girlhood and triumphant coming of age. From her own struggles with depression and sexual assault to Puerto Rico's history of colonialism, Díaz writes with raw and refreshing honesty, triumphantly mapping a way out of despair toward love and hope to become her version of the girl she always wanted to be.
Jaquira Díaz's memoir provides a vivid portrait of a life lived in (and beyond) the borders of Puerto Rico and its complicated history—and reads as electrically as a novel.
Enter for a Chance to Win These 10 for August Books