California Beaches that Inspired Creatures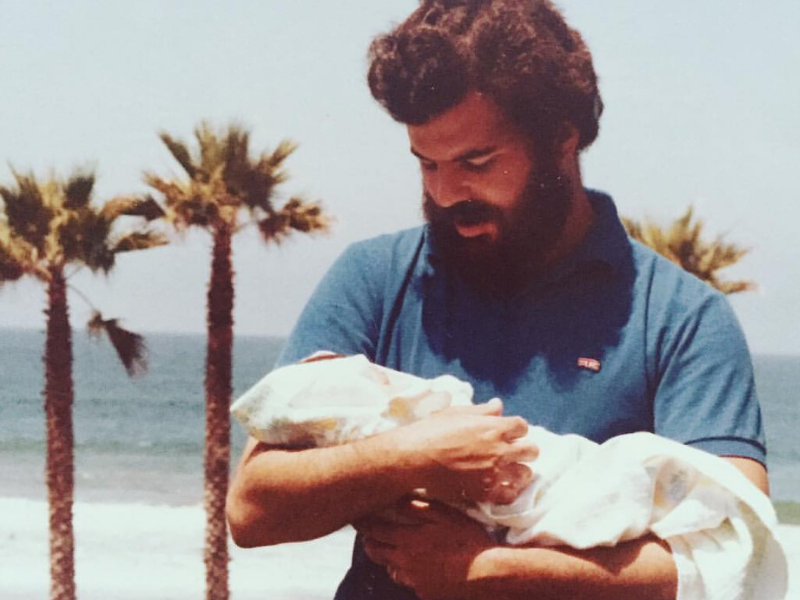 Crissy Van Meter shared this list of the beaches that inspired Winter Island, the fictional setting of Creatures, and the novel itself. (That's Crissy Van Meter as a baby with her dad in the photo above.)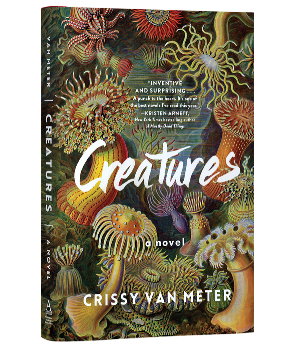 Newport Beach
My father moved to the Balboa Peninsula when I was four. He bounced all over the peninsula and lived in fancy houses, and small rented rooms. Our lives were surrounded by water on three sides, with one way in and one way out. The constant sunshine, the summer tourists, the partying, the fun, was centered around our love for the glimmering green Pacific Ocean and the warm white sand at our doorstep.
Big Sur
I spent so much time driving through Big Sur with my father. It's a place so strange and beautiful that it feels unreal. There are steep cliffs, rolling hills, screeching elephant seals, wild horses. From the vistas, the sea and sky become one. If magic is real, Big Sur is the proof.
Laguna Beach
My father and I watched the hills of Laguna Beach burn from the pier. A memory so vivid and terrifying that I've always feared the power of nature. The beaches in Laguna are filled with glitzy rich houses, lush and wild flora, intimate sea caves, and coves that glitter with clear blue water. Laguna Beach arguably has some of the most beautiful beaches in the world.
Morro Bay
At dawn, my father used to drive us up to Morro Bay to start surf fishing in the morning light. We ate turkey sandwiches and potato chips, and unlimited sodas. We took naps in the car, the seats reclined, our legs burning in the sun. His fishing buddies lived in cedar-shingled beach shacks and we'd laugh and sing into the night. It was our own Cannery Row. We slept on couches, eggs and coffee in the morning, and we did it all over again.
Malibu
There's something special and intimate about driving the coast through Malibu. There's a vastness, and open-land feel. Still, things feel old-timey there, like the land is still part of the earth and not taken over by man. Perhaps it's the sea cliffs that abruptly turn into mountains. Maybe it's the bright sprays of yellow and orange wildflowers. It feels like the natural world as it was intended to be, with all the moving things lurking beyond the gaudy mansions.
San Nicolas Island
The Lone Woman of San Nicolas Island lived alone off the coast of California from 1835 to 1853. She's the subject of my favorite childhood book, Island of the Blue Dolphins by Scott O'Dell. In the story, Karana survives on an island in total isolation, among all the sea things, all the weather, with pure hope and resilience. I think she's a lot like Evangeline in Creatures.