Coming Soon from Algonquin
As you celebrate Women's History Month, pick up one of the wonderful books by and about women coming soon from Algonquin! These upcoming books include National Medal of Arts winner Julia Alvarez's first novel for adults in almost 15 years, as well as new books from the wonderfully talented Jill McCorkle, Kendra Atleework, Heather Lende, and YA author Samantha Mabry.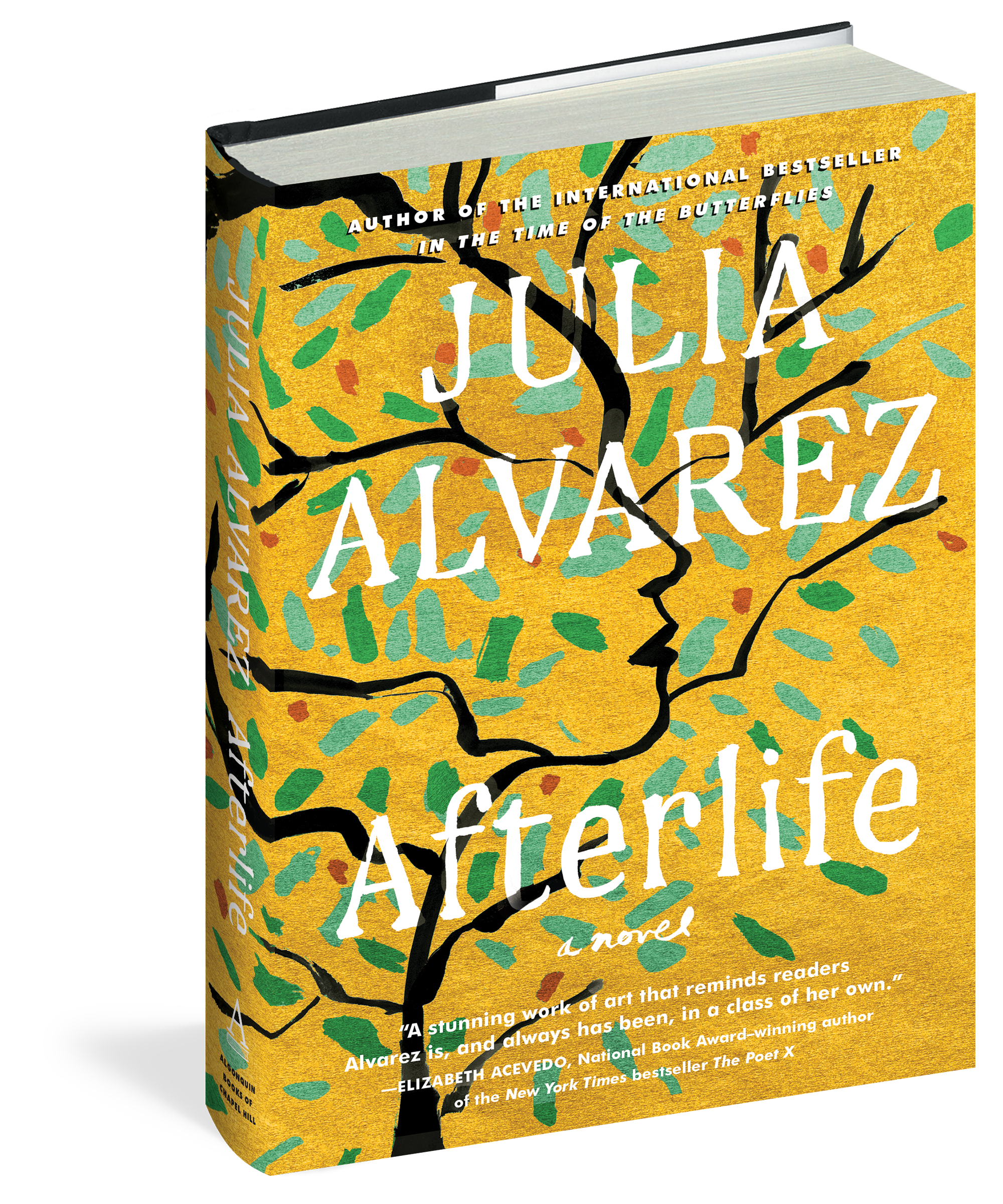 The first adult novel in almost fifteen years by the internationally bestselling author of In the Time of the Butterflies and How the García Girls Lost Their Accents

"A stunning work of art that reminds readers Alvarez is, and always has been, in a class of her own." —Elizabeth Acevedo, National Book Award-winning author of the New York Times bestseller The Poet X
Antonia Vega, the immigrant writer at the center of Afterlife, has had the rug pulled out from under her. She has just retired from the college where she taught English when her beloved husband, Sam, suddenly dies. And then more jolts: her bighearted but unstable sister disappears, and Antonia returns home one evening to find a pregnant, undocumented teenager on her doorstep. Antonia has always sought direction in the literature she loves—lines from her favorite authors play in her head like a soundtrack—but now she finds that the world demands more of her than words.
Afterlife is a compact, nimble, and sharply droll novel. Set in this political moment of tribalism and distrust, it asks: What do we owe those in crisis in our families, including—maybe especially—members of our human family? How do we live in a broken world without losing faith in one another or ourselves? And how do we stay true to those glorious souls we have lost? Coming April 7.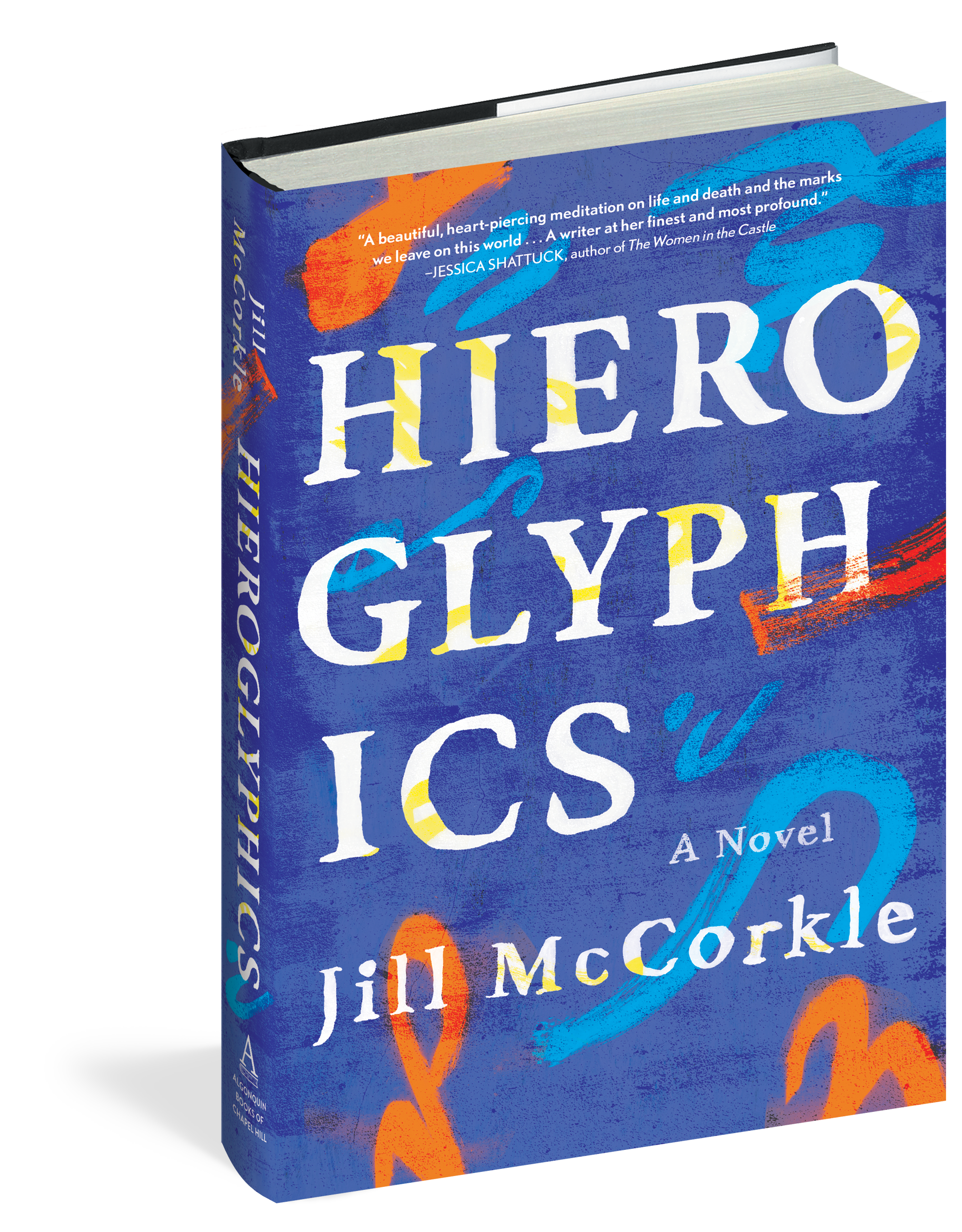 "Jill McCorkle has long been one of our wryest, warmest, wisest storytellers. In Hieroglyphics, she takes us on through decades, through loss, through redemption, and lands in revelation and grace. As always with McCorkle, the story feels so effortless and true that we might well miss what a high-wire act she's performing. But make no mistake: She's up there without a net, she never misses a step, and it's spectacular." —Rebecca Makkai, Pulitzer Prize finalist for The Great Believers
Lil and Frank married young, launched into courtship when they bonded over how they both—suddenly, tragically—lost a parent when they were children. Over time, their marriage grew and strengthened, with each still wishing for so much more understanding of the parents they'd lost prematurely.
Now, after many years in Boston, they have retired in North Carolina. There, Lil, determined to leave a history for their children, sifts through letters and notes and diary entries—perhaps revealing more secrets than Frank wants their children to know. Meanwhile, Frank has become obsessed with what might have been left behind at the house he lived in as a boy on the outskirts of town, where a young single mother, Shelley, is just trying to raise her son with some sense of normalcy. Frank's repeated visits to Shelley's house begin to trigger memories of her own family, memories that she'd rather forget. Because, after all, not all parents are ones you wish to remember.
Hieroglyphics reveals the difficulty of ever really knowing the intentions and dreams and secrets of the people who raised you. In her deeply layered and masterful novel, Jill McCorkle deconstructs and reconstructs what it means to be a father or a mother, and what it means to be a child piecing together the world all around us, a child learning to make sense of the hieroglyphics of history and memory. Coming June 9.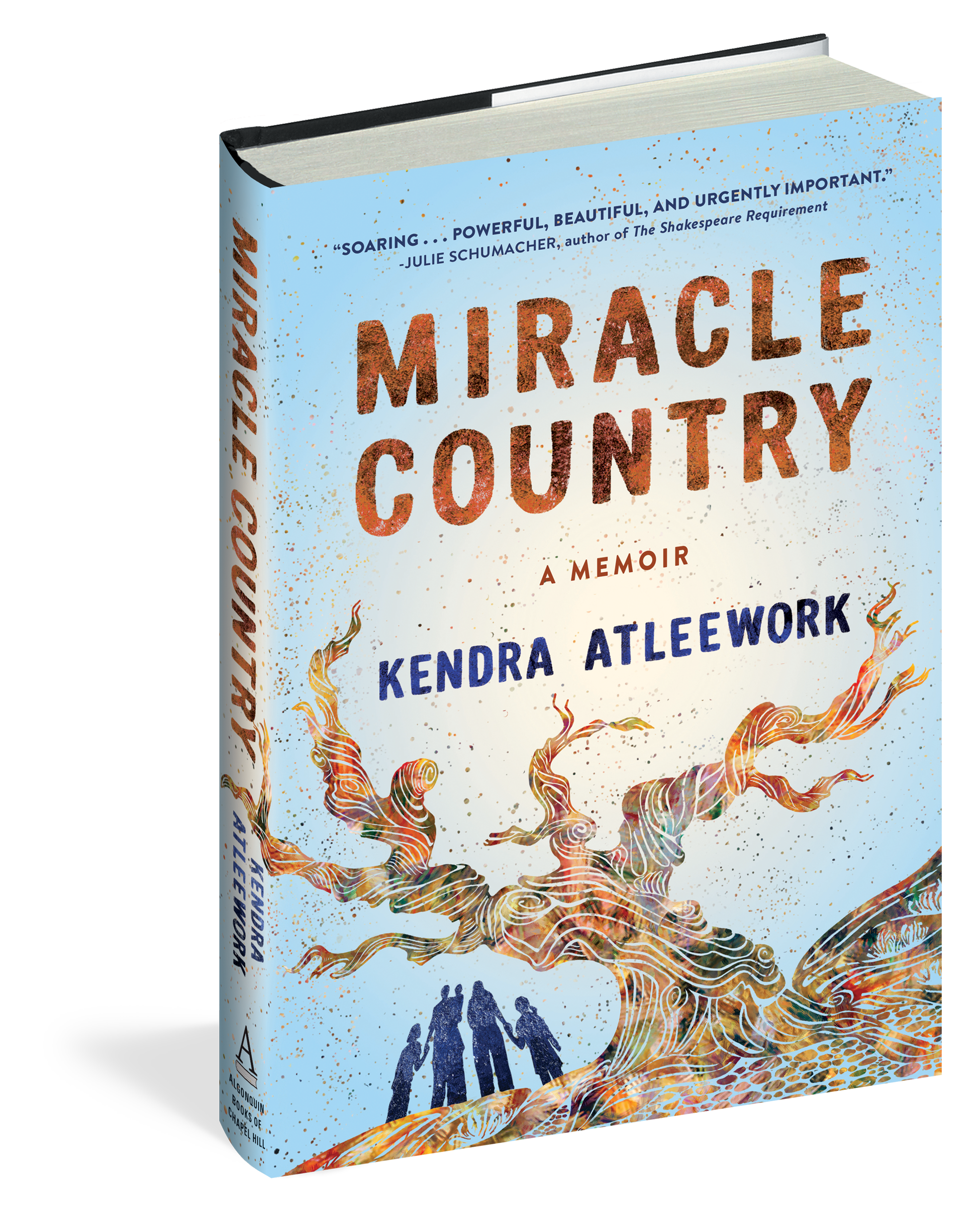 "Blending family memoir and environmental history, Kendra Atleework conveys a fundamental truth: the places in which we live, live on–sometimes painfully–in us. This is a powerful, beautiful, and urgently important book."
–Julie Schumacher, author of Dear Committee Members and The Shakespeare Requirement 
Kendra Atleework grew up in Swall Meadows, in the Owens Valley of the Eastern Sierra Nevada, where annual rainfall averages five inches and in drought years measures closer to zero.
Kendra's family raised their children to thrive in this harsh landscape, forever at the mercy of wildfires, blizzards, and gale-force winds.  Most of all, the Atleework children were raised on unconditional love and delight in the natural world. But it came at a price. When Kendra was six, her mother was diagnosed with a rare autoimmune disease, and she died when Kendra was sixteen. Her family fell apart, even as her father tried to keep them together. Kendra took flight from her bereft family, escaping to the enemy city of Los Angeles, and then Minneapolis, land of all trees, no deserts, no droughts, full lakes, water everywhere you look.
But after years of avoiding the pain of her hometown, she realized that she had to go back, that the desert was the only place she could live. Like Wild, Miracle Country is a story of flight and return, bounty and emptiness, and the true meaning of home.  But it also speaks to the ravages of climate change and its permanent destruction of the way of life in one particular town. Coming June 16.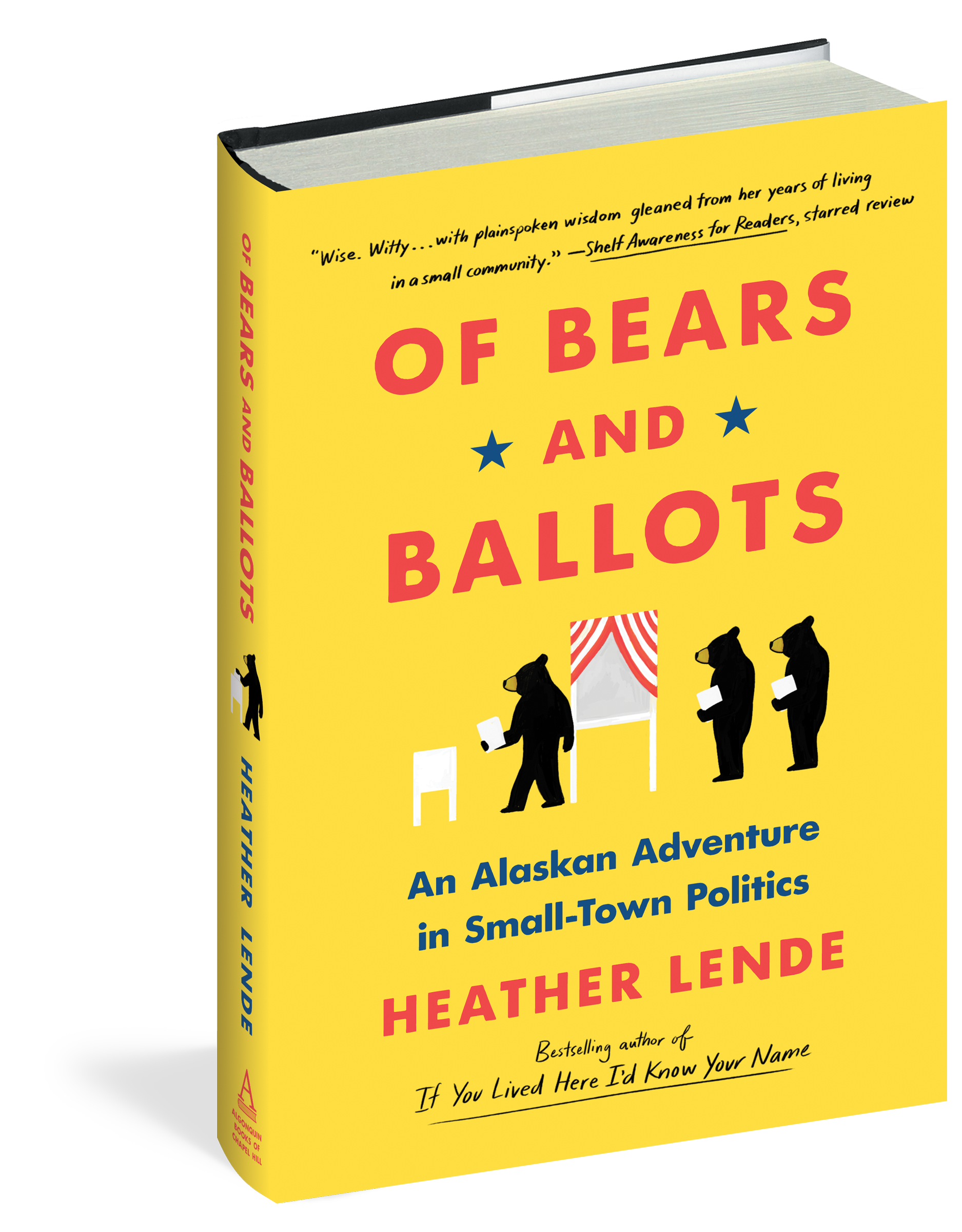 "Heather Lende's brave, bighearted book about her run for local office fairly bursts with affection for her place and its people. By the end you'll be torn between wanting to move to Haines, Alaska, and wanting Lende to take the helm of your home town." —Melody Warnick author of This Is Where You Belong
The writer whom the Los Angeles Times calls "part Annie Dillard, part Anne Lamott," now brings her quirky and compassionate take on holding local office. Following the 2016 election, writer Heather Lende was one the thousands of women inspired to take a more active role in politics. Though her entire campaign for assembly member in Haines, Alaska, cost less than $1,000, she won!
But tiny, breathtakingly beautiful Haines—a place accessible from the nearest city, Juneau, only by boat or plane—isn't the sleepy town that it appears to be: from a bitter debate about the expansion of the fishing boat harbor to the matter of how to stop bears from rifling through garbage on Main Street to the recall campaign that targeted three assembly members, including Lende, we witness the nitty-gritty of passing legislation, the lofty ideals of our republic, and how the polarizing national politics of our era play out in one small town.
With an entertaining cast of offbeat but relatable characters, Of Bears and Ballots is an inspirational tale about what living in a community really means, and what we owe one another. Coming June 30.
"Move over, Louisa May Alcott! Samantha Mabry has written her very own magical Little Women for our times." —Julia Alvarez, author of How the García Girls Lost Their Accents
In a stunning follow-up to her National Book Award-longlisted novel All the Wind in the World, Samantha Mabry weaves an aching, magical novel that is one part family drama, one part ghost story, and one part love story.
The Torres sisters dream of escape. Escape from their needy and despotic widowed father, and from their San Antonio neighborhood, full of old San Antonio families and all the traditions and expectations that go along with them. In the summer after her senior year of high school, Ana, the oldest sister, falls to her death from her bedroom window. A year later, her three younger sisters, Jessica, Iridian, and Rosa, are still consumed by grief and haunted by their sister's memory. Their dream of leaving Southtown now seems out of reach. But then strange things start happening around the house: mysterious laughter, mysterious shadows, mysterious writing on the walls. The sisters begin to wonder if Ana really is haunting them, trying to send them a message—and what exactly she's trying to say.
In a stunning follow-up to her National Book Award–longlisted novel All the Wind in the World, Samantha Mabry weaves an aching, magical novel that is one part family drama, one part ghost story, and one part love story. Coming March 24.