Pages to the Past: A Celebration of Historical Fiction

Welcome to Pages to the Past, a continuing celebration of Algonquin's historical fiction. One of the most powerful things a story can do is sweep you away—to a different place, world, or time. In the pages of historical fiction, we can understand our history and gain new perspectives on our current situation. These novels offer comfort, escape, and knowledge wrapped in compelling stories you won't be able to put down.
This week, we're kicking off Pages to the Past with a list of reads that have been book club favorites. So much to talk about with these novels. We're looking forward to hearing how you enjoy them.
"A magnificent treasure for all cultures and all time." —St. Petersburg Times
It is November 25, 1960, and three beautiful sisters have been found near their wrecked Jeep at the bottom of a 150-foot cliff on the north coast of the Dominican Republic. The official state newspaper reports their deaths as accidental. It does not mention that a fourth sister lives. Nor does it explain that the sisters were among the leading opponents of Gen. Rafael Leónidas Trujillo's dictatorship. It doesn't have to. Everybody knows of Las Mariposas—the Butterflies.
In this extraordinary novel by National Medal of Arts honoree Julia Alvarez, the voices of all four sisters–Minerva, Patria, María Teresa, and the survivor, Dedé–speak across the decades to tell their own stories, from secret crushes to gunrunning, and to describe the everyday horrors of life under Trujillo's rule. Through the art and magic of Alvarez's  imagination, the martyred Butterflies live again in this novel of courage and love, and the human costs of political oppression.
A page-turning novel about the brilliant, melancholic future president and the two people who knew him best: his handsome and charming confidant (and roommate), Joshua Speed, and the spirited young debutante Mary Todd.
A Washington Post Bestseller.
When Mary Todd meets Abraham Lincoln in Springfield in the winter of 1840, he is on no one's short list to be president. A country lawyer living above a dry goods shop, he is lacking both money and manners, and his gift for oratory surprises those who meet him. Mary, a quick, self-possessed debutante with an interest in debates and elections, at first finds him an enigma. "I can only hope," she tells his roommate, the handsome, charming Joshua Speed, "that his waters being so very still, they also run deep."
It's not long, though, before she sees the Lincoln that Speed knows: an amiable, profound man who, despite his awkwardness, has a gentle wit to match his genius, and who respects her keen political mind. But as her relationship with Lincoln deepens, she must confront his inseparable friendship with Speed, who has taught his roommate how to dance, dress, and navigate the polite society of Springfield.
Told in the alternating voices of Mary Todd and Joshua Speed, and inspired by historical events, Courting Mr. Lincoln creates a sympathetic and complex portrait of Mary unlike any that has come before; a moving portrayal of the deep and very real connection between the two men; and most of all, an evocation of the unformed man who would grow into one of the nation's most beloved presidents. Louis Bayard, a master storyteller, delivers here a page-turning tale of love, longing, and forbidden possibilities.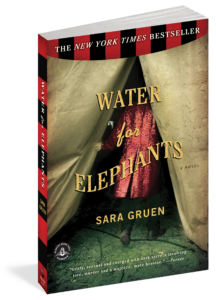 #1 New York Times Bestseller
A Los Angeles TimesBestseller
A Wall Street JournalBestseller
A NewsdayFavorite Book of 2006
A USA TodayBestseller
A Major Motion Picture starring Reese Witherspoon, Robert Pattinson, and Christoph Waltz
Sara Gruen's novel has been a worldwide sensation with more than 10,000,000 copies in print! Now's the time to read—or reread—this enduring favorite.
Jacob Janowski's luck had run out–orphaned and penniless, he had no direction until he landed on a rickety train that was home to the Benzini Brothers Most Spectacular Show on Earth. A veterinary student just shy of a degree, he was put in charge of caring for the circus menagerie. It was the Great Depression and for Jacob the circus was both his salvation and a living hell. There he met Marlena, the beautiful equestrian star married to August, the charismatic but brutal animal trainer. And he met Rosie, an untrainable elephant who was the great hope for this third-rate traveling show. The bond that grew among this group of misfits was one of love and trust, and ultimately, it was their only hope for survival.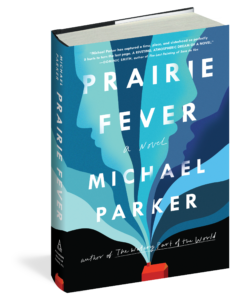 "Michael Parker has captured a time, place, and sisterhood so perfectly it hurts to turn the last page. A riveting, atmospheric dream of a novel." –Dominic Smith, author of The Last Painting of Sara de Vos 
Set in the hardscrabble landscape of early 1900s Oklahoma, but timeless in its sensibility, Prairie Fever traces the intense dynamic between the Stewart sisters: the pragmatic Lorena and the chimerical Elise. The two are bound together not only by their isolation on the prairie but also by their deep emotional reliance on each other. That connection supersedes all else until the arrival of Gus McQueen.
When Gus arrives in Lone Wolf, Oklahoma, as a first time teacher, his inexperience is challenged by the wit and ingenuity of the Stewart sisters. Then one impulsive decision and a cataclysmic blizzard trap Elise and her horse on the prairie and forever change the balance of everything between the sisters, and with Gus McQueen. With honesty and poetic intensity and the deadpan humor of Paulette Jiles and Charles Portis, Parker reminds us of the consequences of our choices. Expansive and intimate, this novel tells the story of characters tested as much by life on the prairie as they are by their own churning hearts.
"A seductive page-turner that ripples with an undercurrent of suspense." —The Boston Globe
It's 1969, and sixteen-year-old Lucy is about to run away with a much older man to live off the grid in rural Pennsylvania, a rash act that will have frightening repercussions for both her and her older sister, Charlotte. As Lucy's default caretaker for most of their lives, Charlotte has always been burdened by having to be the responsible one, but never more so than when Lucy's dream of a rural paradise turns into a nightmare.
With precise, haunting prose and indelible characters, Caroline Leavitt's Cruel Beautiful World examines the infinitesimal distance between seduction and love, loyalty and duty, and most of all, tells a universal story of sisterhood and the complicated legacy of family.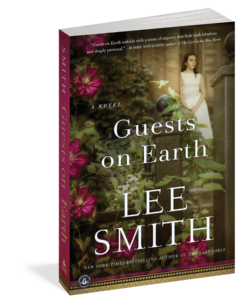 "Reading Lee Smith ranks among the great pleasures of American fiction . . . Gives evidence again of the  grace and insight that distinguish her work." —Robert Stone, author of Death of the Black-Haired Girl
It's 1936 when orphaned thirteen-year-old Evalina Toussaint is admitted to Highland Hospital, a mental institution in Asheville, North Carolina, known for its innovative treatments for nervous disorders and addictions. Taken under the wing of the hospital's most notable patient, Zelda Fitzgerald, Evalina witnesses cascading events that lead up to the tragic fire of 1948 that killed nine women in a locked ward, Zelda among them. Author Lee Smith has created, through a seamless blending of fiction and fact, a mesmerizing novel about a world apart–in which art and madness are luminously intertwined.