The John Jeremiah Sullivan: An Essential Autumn Cocktail
Like most well-adjusted Americans, I can use almost anything to justify wanting a drink. It's raining? Better have a toddy. It's hot out? A gin and tonic! Bad days, great days, taxes or a raise—each occasion calls for its own celebration libation, and I'm usually up to the challenge. That said, there are few more potent combinations than fall and bourbon. Orange leaves, pumpkins, the whole world veritably cascading in tones which suggest, powerfully, that a little whiskey is the right way to end your day.
And so, fellow autumnophiles, when I was tasked with mixing something to evoke the season and the coming holiday, I took to the liquor cabinet, and the result, which debuted the other night at our get-together for the brilliant  essayist John Jeremiah Sullivan, is a drink that one charitable party guest called "autumn in a glass." Warning: it goes down very easily. I include here the recipe for making one of these at a time, but it can easily be magnified to be a party punch, as it was on Tuesday night.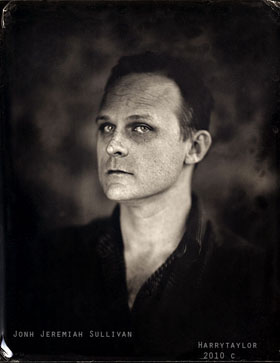 The John Jeremiah Sullivan:
Two tablespoons pureed pumpkin (not pie mix, but rather straight unflavored pumpkin)
Approximately 2 oz apple cider or organic Honeycrisp apple juice
A few healthy dashes of Fee Brothers 1864 bitters (Angostura will work almost as nicely)
A large splash of brown sugar syrup (simply dissolve brown sugar in equal parts of hot water until sugar is dissolved)
Cinnamon
One shot of bourbon
Shake the ingredients with ice until the resulting concoction has
no pumpkin chunks and has the consistency of a thin eggnog. Strain over ice and toss a dash of cinnamon on top. If you've the budget—I did not—use a half shot of Grand Marnier to add an orange flavor which is really a nice addition. In order to serve many, I used two quarts of the apple juice, a can and a half of pumpkin, almost a cup of the syrup, and the better part of a handle of Jim Beam. The drink is an excellent lubricant for a fall gathering, and goes even better with a copy of John Sullivan's new collection, Pulphead.
  — Danny Nowell, Editorial Assistant