Books for Everyone This Holiday
Buy Now: Amazon | Barnes & Noble | Books-A-Million | Indiebound
"Contagious in their joy." —The New York Times Book Review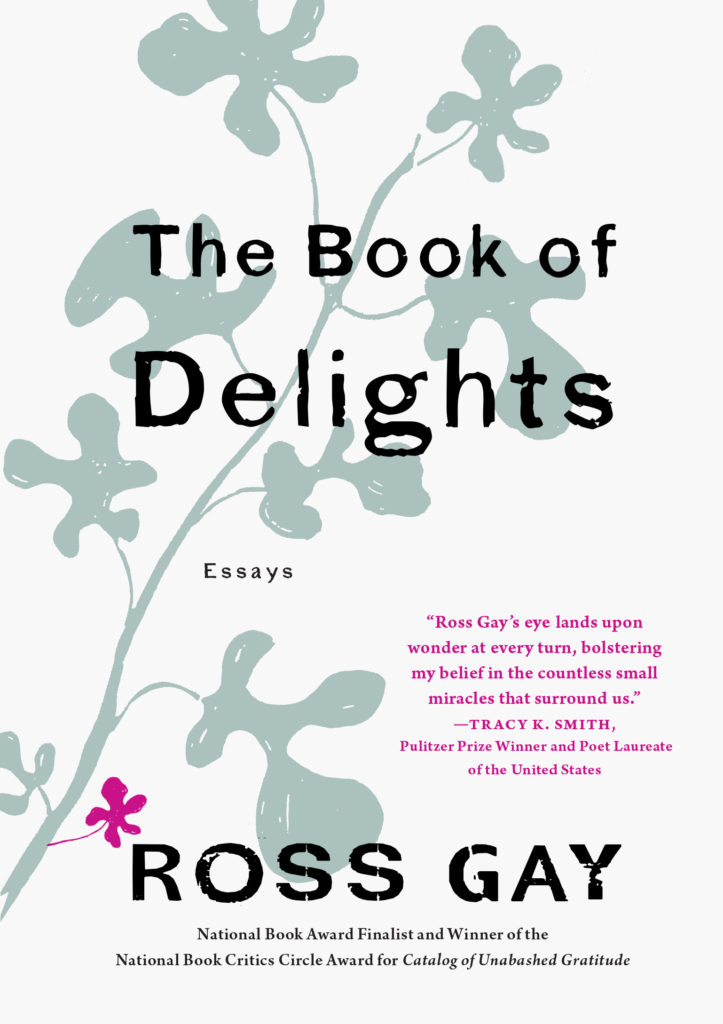 In The Book of Delights, one of today's most original literary voices offers up a genre-defying volume of lyric essays written over one tumultuous year. The first nonfiction book from award-winning poet Ross Gay is a record of the small joys we often overlook in our busy lives. Among Gay's funny, poetic, philosophical delights: a friend's unabashed use of air quotes, cradling a tomato seedling aboard an airplane, the silent nod of acknowledgment between the only two black people in a room. But Gay never dismisses the complexities, even the terrors, of living in America as a black man or the ecological and psychic violence of our consumer culture or the loss of those he loves. More than anything other subject, though, Gay celebrates the beauty of the natural world–his garden, the flowers peeking out of the sidewalk, the hypnotic movements of a praying mantis.
The Book of Delights is about our shared bonds, and the rewards that come from a life closely observed. These remarkable pieces serve as a powerful and necessary reminder that we can, and should, stake out a space in our lives for delight.
Buy Now: Amazon | Barnes & Noble | Books-A-Million | Indiebound
"Full of cool stuff." —Kirkus Reviews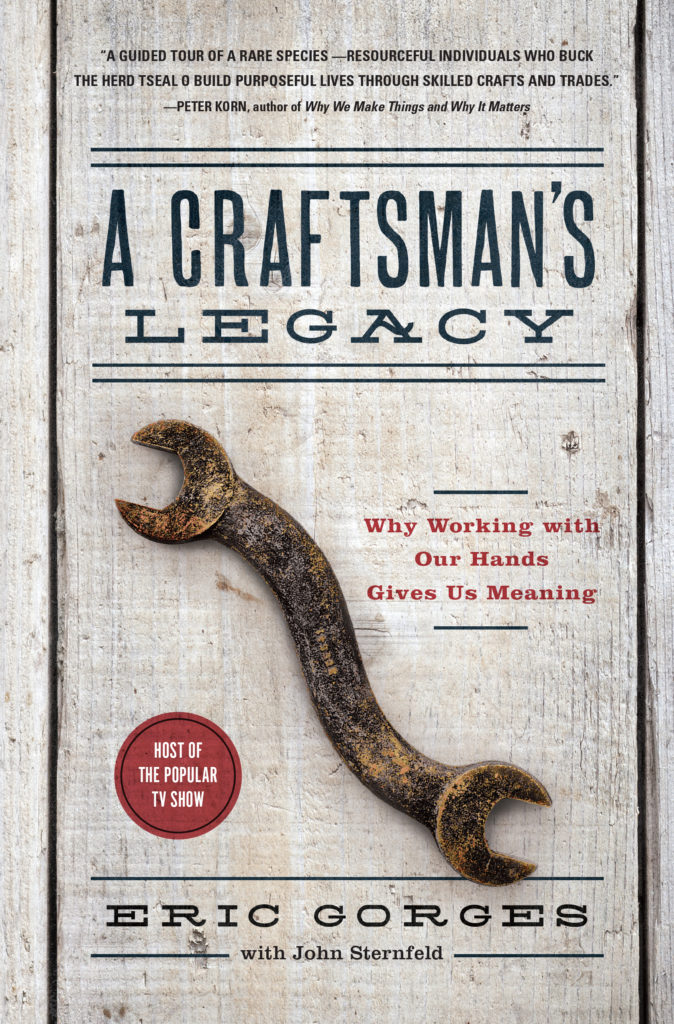 A book for makers, for seekers of all kinds, an exhilarating look into the heart and soul of artisans—and how their collective wisdom can inspire us all.
"Despite our technological advances, we're busier than ever, our lives more frazzled. That's why the handmade object, created with care and detail, embodying a history and a tradition, is enormously powerful. It can cut through so much and speak in ways that we don't often hear, or that we've forgotten." —Eric Gorges, from A Craftsman's Legacy
In this joyful celebration of skilled craftsmen, Eric Gorges, a corporate-refugee-turned-metal-shaper, taps into a growing hunger to get back to what's real. Through visits with fellow artisans—calligraphers, potters, stone carvers, glassblowers, engravers, woodworkers, and more—many of whom he's profiled for his popular television program, Gorges identifies values that are useful for all of us: taking time to slow down and enjoy the process, embracing failure, knowing when to stop and when to push through, and accepting that perfection is an illusion. Most of all, A Craftsman's Legacy shows how all of us can embrace a more creative and authentic life and learn to focus on doing what we love.
Buy Now: Amazon | Barnes & Noble | Books-A-Million | Indiebound
"A game-changer." —Psychology Today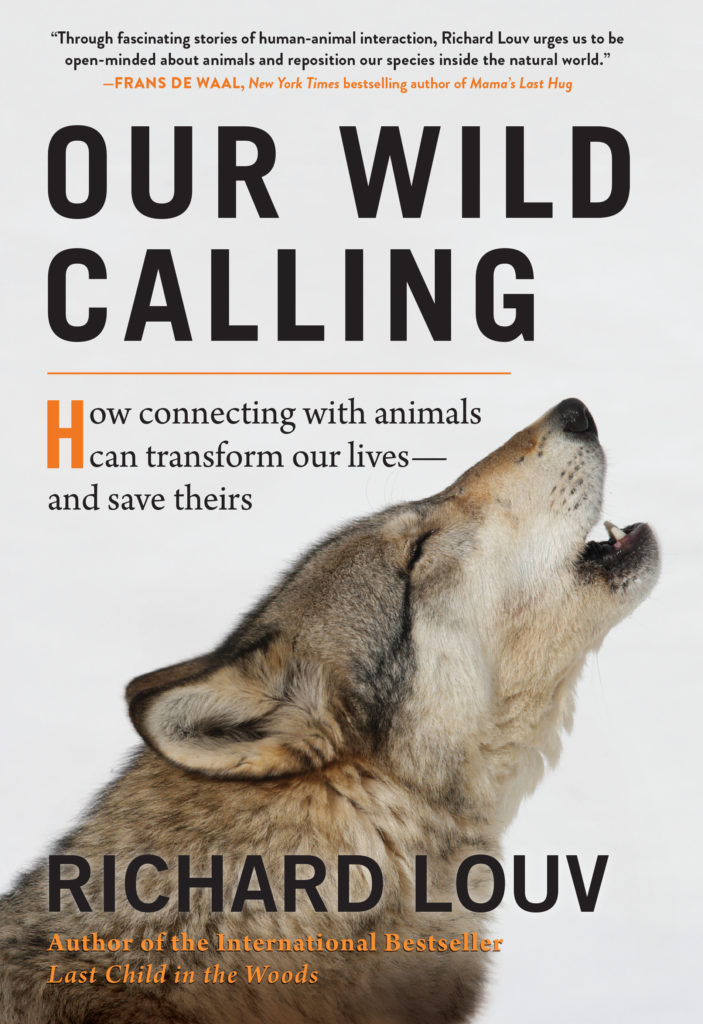 Richard Louv's landmark book, Last Child in the Woods, inspired an international movement to connect children and nature. Now Louv redefines the future of human-animal coexistence. Our Wild Calling explores these powerful and mysterious bonds and how they can transform our mental, physical, and spiritual lives, serve as an antidote to the growing epidemic of human loneliness, and help us tap into the empathy required to preserve life on Earth. Louv interviews researchers, theologians, wildlife experts, indigenous healers, psychologists, and others to show how people are communicating with animals in ancient and new ways; how dogs can teach children ethical behavior; how animal-assisted therapy may yet transform the mental health field; and what role the human-animal relationship plays in our spiritual health. He reports on wildlife relocation and on how the growing populations of wild species in urban areas are blurring the lines between domestic and wild animals.
Our Wild Calling makes the case for protecting, promoting, and creating a sustainable and shared habitat for all creatures—not out of fear, but out of love. Transformative and inspiring, this book points us toward what we all long for in the age of technology: real connection.
Buy Now: Amazon | Barnes & Noble | Books-A-Million | Indiebound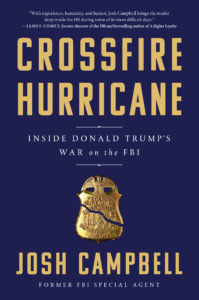 Crossfire Hurricane delivers the definitive road map to impeachment, a history of how we got from 2016 to today.
"A must-read indictment of the 'mob boss' in the White House." —The Guardian
It is January 6, 2017, two weeks before the inauguration. Only a handful of people know about the Steele dossier, and the nation is bitterly divided by the election results. As rumors begin to circulate that something might be brewing with the newly elected president and Russia, FBI special agent Josh Campbell joins the heads of the US intelligence community on a briefing visit to Trump Tower in New York City. He does not yet know that this meeting will eventually lead to the firing of his boss, James Comey, or that within weeks his former boss Robert Mueller will be appointed to investigate collusion and obstruction of justice at the highest level. He does not yet know that the FBI will come under years of sustained attacks from the commander in chief of the very nation its agents have sworn to protect. But, from his unique position within the FBI, he will watch it occur.
In this gripping fly-on-the-wall narrative, Campbell takes readers behind the scenes of the earliest days of the Russia investigation—codename: Crossfire Hurricane—up to the present. Using both firsthand experience and reporting, he reveals fresh details about this tumultuous period; explains how the FBI goes about its work and its historic independence from partisan forces; and describes the increasing dismay inside the bureau as the president and his allies escalate their attacks on the agency. Appalled by Trump's assault on the bureau's credibility, Campbell left the FBI in 2018 to sound the alarm about unfair political attacks on the institutions that keep America safe.
Smart, clear, passionate, Crossfire Hurricane will captivate readers struggling to make sense of a news cycle careening out of control.
Buy Now: Amazon | Barnes & Noble | Books-A-Million | Indiebound
"I find myself thinking deeply about what it means to love America, as I surely do." —Dan Rather
At a moment of crisis over our national identity, venerated journalist Dan Rather has emerged as a voice of reason and integrity, reflecting on—and writing passionately about—what it means to be an American. Now, with this collection of original essays, he reminds us of the principles upon which the United States was founded. Looking at the freedoms that define us, from the vote to the press; the values that have transformed us, from empathy to inclusion to service; the institutions that sustain us, such as public education; and the traits that helped form our young country, such as the audacity to take on daunting challenges in science and medicine, Rather brings to bear his decades of experience on the frontlines of the world's biggest stories. As a living witness to historical change, he offers up an intimate view of history, tracing where we have been in order to help us chart a way forward and heal our bitter divisions.
With a fundamental sense of hope, What Unites Us is the book to inspire conversation and listening, and to remind us all how we are, finally, one.
Buy Now: Amazon | Barnes & Noble | Books-A-Million | Indiebound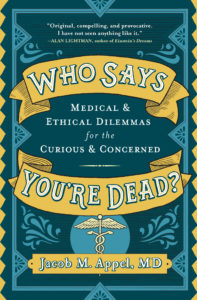 Drawing upon the author's two decades teaching medical ethics, as well as his work as a practicing psychiatrist, this profound and addictive little book offers up challenging ethical dilemmas and asks readers, What would you do?
A daughter gets tested to see if she's a match to donate a kidney to her father. The test reveals that she is not the man's biological daughter. Should the doctor tell the father? Or the daughter?
A deaf couple prefers a deaf baby. Should they be allowed to use medical technology to ensure they have a child who can't hear?
Who should get custody of an embryo created through IVF when a couple divorces?
Or, when you or a loved one is on life support, Who says you're dead?
In short, engaging scenarios, Dr. Appel takes on hot-button issues that many of us will confront: genetic screening, sexuality, privacy, doctor-patient confidentiality. He unpacks each hypothetical with a brief reflection drawing from science, philosophy, and history, explaining how others have approached these controversies in real-world cases. Who Says You're Dead? is designed to defy easy answers and to stimulate thought and even debate among professionals and armchair ethicists alike.
Buy Now: Amazon | Barnes & Noble | Books-A-Million | Indiebound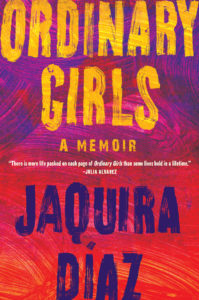 One of the Must-Read Books of 2019 According to O: The Oprah Magazine * Time * Bustle * Electric Literature * Publishers Weekly * The Millions * The Week * Good Housekeeping
"There is more life packed on each page of Ordinary Girls than some lives hold in a lifetime." —Julia Alvarez
In this searing memoir, Jaquira Díaz writes fiercely and eloquently of her challenging girlhood and triumphant coming of age.
While growing up in housing projects in Puerto Rico and Miami Beach, Díaz found herself caught between extremes. As her family split apart and her mother battled schizophrenia, she was supported by the love of her friends. As she longed for a family and home, her life was upended by violence. As she celebrated her Puerto Rican culture, she couldn't find support for her burgeoning sexual identity. From her own struggles with depression and sexual assault to Puerto Rico's history of colonialism, every page of Ordinary Girls vibrates with music and lyricism. Díaz writes with raw and refreshing honesty, triumphantly mapping a way out of despair toward love and hope to become her version of the girl she always wanted to be.
Reminiscent of Tara Westover's Educated, Kiese Laymon's Heavy, Mary Karr's The Liars' Club, and Terese Marie Mailhot's Heart Berries, Jaquira Díaz's Ordinary Girls provides a vivid portrait of a life lived in (and beyond) the borders of Puerto Rico and its complicated history—and reads as electrically as a novel.
Buy Now: Amazon | Barnes & Noble | Books-A-Million | Indiebound
"Dovey Johnson Roundtree set a new path for women and proved that the vision and perseverance of a single individual can turn the tides of history." —Michelle Obama
In Mighty Justice, trailblazing African American civil rights attorney Dovey Johnson Roundtree recounts her inspiring life story that speaks movingly and urgently to our racially troubled times. From the streets of Charlotte, North Carolina, to the segregated courtrooms of the nation's capital; from the male stronghold of the army where she broke gender and color barriers to the pulpits of churches where women had waited for years for the right to minister—in all these places, Roundtree sought justice. At a time when African American attorneys had to leave the courthouses to use the bathroom, Roundtree took on Washington's white legal establishment and prevailed, winning a 1955 landmark bus desegregation case that would help to dismantle the practice of "separate but equal" and shatter Jim Crow laws. Later, she led the vanguard of women ordained to the ministry in the AME Church in 1961, merging her law practice with her ministry to fight for families and children being destroyed by urban violence.
Dovey Roundtree passed away in 2018 at the age of 104. Though her achievements were significant and influential, she remains largely unknown to the American public. Mighty Justice corrects the historical record.
Buy Now: Amazon | Barnes & Noble | Books-A-Million | Indiebound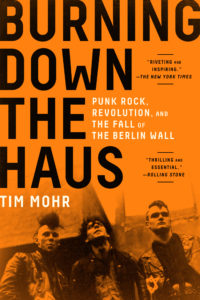 "A thrilling and essential social history that details the rebellious youth movement that helped change the world." —Rolling Stone
It began with a handful of East Berlin teens who heard the Sex Pistols on a British military radio broadcast to troops in West Berlin, and it ended with the collapse of the East German dictatorship. Punk rock was a life-changing discovery. The buzz-saw guitars, the messed-up clothing and hair, the rejection of society and the DIY approach to building a new one: in their gray surroundings, where everyone's future was preordained by some communist apparatchik, punk represented a revolutionary philosophy—quite literally, as it turned out.
But as these young kids tried to form bands and became more visible, security forces—including the dreaded secret police, the Stasi—targeted them. They were spied on by friends and even members of their own families; they were expelled from schools and fired from jobs; they were beaten by police and imprisoned. Instead of conforming, the punks fought back, playing an indispensable role in the underground movements that helped bring down the Berlin Wall.
This secret history of East German punk rock is not just about the music; it is a story of extraordinary bravery in the face of one of the most oppressive regimes in history. Rollicking, cinematic, deeply researched, highly readable, and thrillingly topical, Burning Down the Haus brings to life the young men and women who successfully fought authoritarianism three chords at a time—and is a fiery testament to the irrepressible spirit of revolution.